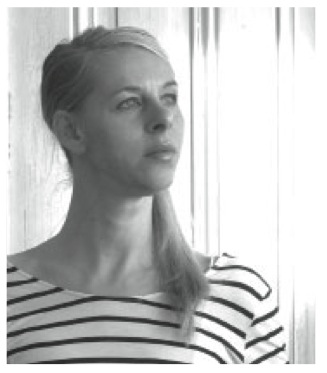 Josephine Warfelmann
Phone Office: +43 699 192 36 477
illustration.freuleinwunder.de
freuleinwunder.de
freuleinwunder-goshop.de
freuleinwunder-porzellan.de
post@freuleinwunder.de
Phone: +49 40-53307583
Mobile: +49 179-7516191
Sprachen: Deutsch
Als selbständige Illustratorin in Hamburg arbeite ich interdisziplinär in verschiedenen Bereichen der Gestaltung.
Meine Arbeitsfelder umfassen redaktionelle Illustration, Knetfiguren und Porzellandesign. Illustrationen entstehen haupsächlich am Rechner (Illustrator und Photoshop).Der malerische Stil wird unterstützt durch handgemalte Strukturen und Flächen die im Rechner integriert werden.
Als Ausgleich zum Digitalen, entstand ein Stil mit Knetfiguren, die mit Airbrush coloriert und in handgefertigten Umgebungen fotografiert werden.Das neuste Projekt ist eine kleine Serie bedruckter Becher und Teller mit eigenen Illustrationen, die ich in verschiedenen Läden und einem eigenen onlineshop verkaufe.
1994–2012 / selbständige Illustratorin in Hamburg
1993 / Trickcompany Hamburg, Mitarbeit am Film "Felidae"
1991 / 2 Monate New York Pratika verschiedenen Animationsstudios
1991 / Diplom Grafik Design HfK Bremen
1987 / 4 Monate Praktikum Bühnenmalerei am Theater in Basel
1985 / Beginn Studium Grafikdesign Hochschule für Künste Bremen
1983 / Abitur Kippenberggymnasium
1964 / geb. in Bremen
Josephine Warfelmann
Josephine is a free-lance illustrator based in Hamburg, Germany. She works interdisciplinary in different sections of composition. Her work areas involve editorial illustrations, clay characters and porcelain design. Illustrations develop mostly computerized (Illustrator and Photoshop).
The picturesque style is supported by hand drawn structures and areas, which are integrated into the computer.
The clay figures are a compensation to digital illustration, they are painted with airbrush and photographed in hand made surroundings. Josephine's newest project is a series of printed cups and plates with her own illustrations, which she sells in various shops and via her online shop.
1994–2012 / free-lance illustrator in Hamburg, Germany
1993 / Trickcompany Hamburg, collaboration for the movie "Felidae"
1991 / 2 months internship in New York, US for different animation studios
1991 / diploma thesis graphic design at HfK Bremer, Germany
1987 / 4 months internship for scene painting at the theatre of Basel, Swiss
1985 / studies of graphic design at institution of higher education, Bremer, Germany
1983 / A levels at Kippenberggymnasium
1964 / born in Bremen, Germany
AWG Verlag
PKP BBDO
Benevento Books
BWT
Brainds
Budnikowsky
Burda Yukom
Capital
das Haus
der Feinschmecker
design by POPPITZ
Handelsblatt
FCB
Focus
Freundin
Für Sie
Grey
Hotel & Touristik Magazin
Jahreszeiten Verlag
Ja! Natürlich
Julia Wagner
Klopp Verlag
Living at Home Magazin
Lowe
MacCann
Manstein Verlag
Manz Verlag
mar10 media
Maxima
Münze Österreich
Österreichischer Gewerkschaftsbund
Petra Magazin
Plasser Theurer
Publicis
Red Bull Media House
RG Verlag
Sabina Sanz
Serviceplan
Spiegel
SPÖ Wien
Stern
Susanna Goonawardana
TBWA
Technisches Museum Wien
WDV
Welt der Frau
Wienerin
Wien Mobil
Wunderman